Contact Us
Little Heath Farm Nursery can be contacted in a variety of ways.
For stock availability, or to reserve a plant for collection, and for all other relevant enquiries, please
email us
The nursery can be contacted by phone or fax:
07835 200789
Our postal address is:
Little Heath Farm Nursery, Little Heath Lane, Potten End, Berkhamsted, HP4 2RY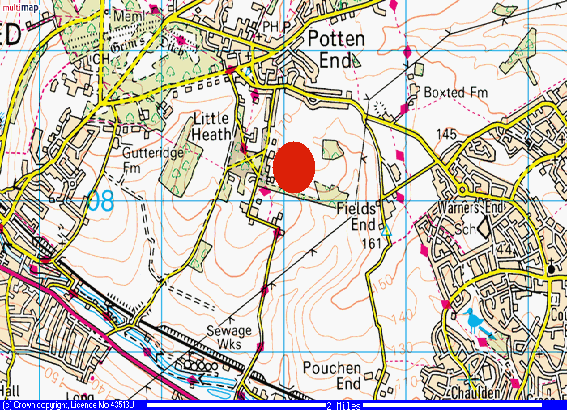 Little Heath Farm Nursery, indicated by the large red dot on the map, is located just outside the village of Potten End on Little Heath Lane, at the cross roads for Bullbeggars Lane. From the Berkhampsted end, and the A4251, turn into Little Heath Lane at the Bourne End Church and follow the lane for around one and a half miles. Alternatively, directions to and from the nursery can be obtained by clicking
here
and using Googlemaps
The National Trust maintained Bulbeggars Wood is opposite the nursery, but
our car park is not available for walkers, only customers of the nursery or The Tearoom and adjoining shops
. It is a relatively small car park, and we are unable to accommodate additional vehicles that are not using the nursery.